My Arichonan Project is ready at AuthorHouse
Arichonan was one of the very few places in the Western Highlands where people actually objected - to the point of rioting - to being 'removed' from their homes. Along with the McMillan family, one of the leading lights in this fight was a woman, Catherine McLachlan, widow of Peter Campbell.
This book includes a transcription of the legal papers now held in the National Archives of Scotland, recording the events of that summer of 1848, when a village that had been there for several hundreds of years, was 'cleared' of its people. The evidence collected at that time is astoundingly vivid - who said the law is boring anyway? I also have included information from various Census', property transfers, and even some Wills of that time, as an indicator of the people, their history, and their society.
If you are interested in the Highland Clearances, 19th Century Argyll, or your Scottish Ancestors, this book will be a great source of information! (And, for more about this Book, with lots of photos, click here.)
You can order the book "Arichonan, a Highland Clearance Recorded" - very reasonably priced, if I say so myself - in the "Bookstore" section of www.authorhouse.com. My name is Heather McFarlane, and I am told that my book ID# is 22758. Let us hope this, my first experience in "publish on demand", works well for all concerned!
Kil - vico - charmaig is back and Now you have a second chance to learn how to pronounce that pesky word!
I COULD change the name of this site to "Knapdale" or something - but THIS long long word is the original name of the Argyll area where my Celtic ancestors lived for who knows how long. Take a moment now, and look at it: it is in itself a memory of an ancient people who settled around a saint's home ("kil"). That saint was named "Charmaig". Today, we know that name as "Cormack". Finally, "vico" means 'son of' or 'generated by' or 'owned by'. Simple, isn't it?
The major project presented in this edition of Kilvicocharmaig is information about McColl Cemetery, on Brock Creek, in Ontario.
Included in this section is the story of that Cemetery (it was founded back in 1822); a listing of the Headstones, plus an Index of the surnames to be found on the Headstones. There is, in addition, a list of the Burial Records, revealing who purchased a particular plot, and when they did it. Finally, the McColl Family was very involved with the Covenanted Baptist Church of Ontario. I have transcribed a 2 page typed manuscript composed after 1929, giving a short history of that Church.
The Monkman Pass story is nothing to sneeze at, though: my mother, Margaret Campbell (at the time), journeyed over that highway in 1938, and kept pamphlets and pictures she picked up, in her scrapbook.
These materials reveal quite a story, of a dream, and a truly heroic project, carried on in the Peace River area during the Depression.
William Craig made a will in 1874.
This gentleman (my great-great grandfather) was an extremely successful business man in eastern Ontario and Bristol, Quebec. His will reflects the interests of his time, as well as personal concerns. Also included here is a short biography of Mr. Craig, including a list of his children.
The Paterson Family, descended from Flora Lang, settled in Mississippi.
This is an interesting story. Malcolm Paterson and his cousin, Malcolm Minkler, engaged in the lumber business in Mississippi. Malcolm Paterson became mayor of Shuqualak, Miss. Another cousin, Malcolm Mowbray, went to the Klondike Gold Rush. Yet another cousin, Malcolm Lang, on the other hand, became a successful politician in northern Ontario. All those Malcolms! They were named after their uncle, Malcolm Lang, who was killed in a ship wreck on Lake Superior in 1858.
Life goes on, and the best part of Life is children.
I have included photos of each of the great grandchildren of Hector and Margaret Lang.
For a website that carries great information about the Western Highlands and especially Kintyre, go to Kintyre Magazine. It carries several of my projects also. Its host was born and raised in Campbeltown, Kintyre, and loves the place and its history.
email: heather (at) yknet.yk.ca (put as much information about yourself that can fit on the subject line of the email - or I will delete it - this is the age of spam.)

MORE ON MY BOOK ABOUT ARICHONAN HERE!!!

Remembering Argyll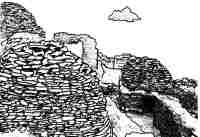 What does "Kilvicocharmaig" mean, anyway?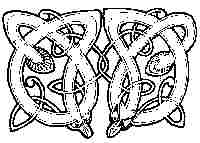 Genealogy of the Lang and Campbell Families

Castle Sween, Key to Knapdale